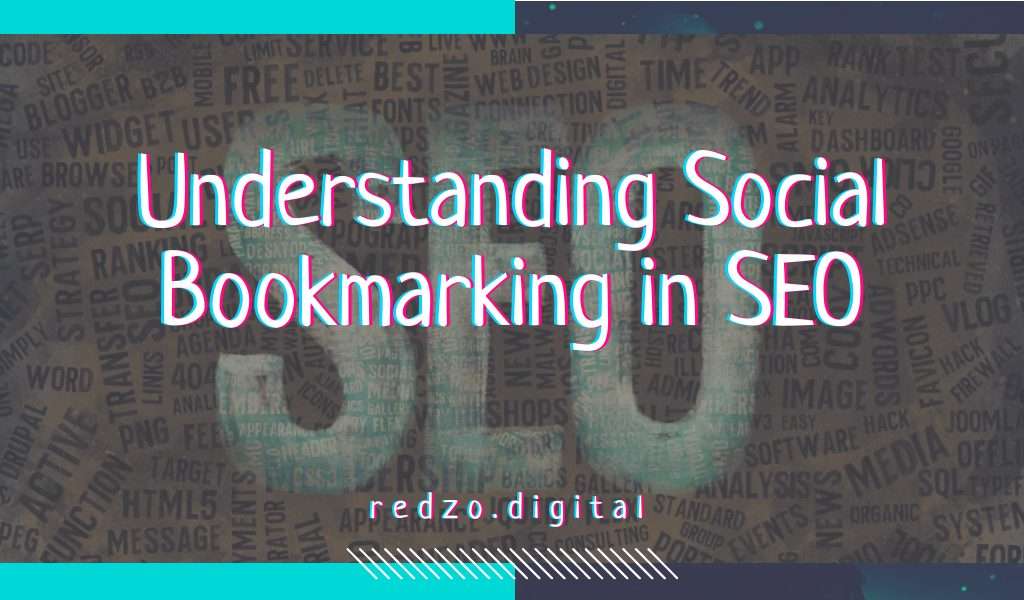 Table of Contents
Social bookmarking in SEO is an amazing tool. It helps users to store and organize web pages for later. It plays a big role in making search engines see websites more and brings more viewers. By selecting good content to bookmark, it is easier to find the info needed and share it with others.
Pinterest is one of the most popular social bookmarking platforms. It is focused on images and lets users make boards to pin content from websites. It is not just saving links but also adding descriptions, tags, and categories.
Social bookmarking does more than just storing websites. People can go through each other's bookmarks, find new resources and even follow boards and accounts that match their interests.
Website owners can get advantages from social bookmarking. When a website or blog post has multiple bookmarks, the search engines recognize it as valuable. This visibility can lead to more organic traffic, better brand exposure and more conversions.
To use the full power of social bookmarking in SEO, create great content consistently. Make it easy to share by putting social sharing buttons on the website or blog posts. Don't miss out on this opportunity to improve your online presence and be ahead of the competition!
What is Social Bookmarking?
Social bookmarking is a convenient way to store and organize web pages. Users can save their favorite websites and access them from any device with an internet connection. It helps categorize info, creates folders or tags for topics, and allows users to share their bookmarks with others. Plus, it functions as an SEO technique, creating backlinks and increasing web visibility.
Gone are the days of physical bookmarks made of parchment or fabric. With digital bookmarks now in vogue, itList.com first introduced the concept in 1996. After the launch of Delicious in 2003, other platforms like Reddit and StumbleUpon followed suit. Social bookmarking has become a go-to web browsing tool, providing users with ease and efficiency in accessing online resources.
How Does Social Bookmarking Work?
Social bookmarking is an SEO tool to get more website visibility and traffic. It allows users to save, organize, & share webpages they like. Here's how it works:
Users make accounts on social bookmarking sites & install browser extensions.
When they find a webpage they want to save, they click a button.
The webpage gets saved in their personal bookmarks list on the site.
These bookmarks are usually public so others can see them. People can bookmark the same page, creating a network of related content. The more people who bookmark, the more relevant the page becomes. This brings valuable backlinks to the webpage, improving its search engine ranking. It also helps users discover new websites & get insights from other users' recommendations.
To get the most out of social bookmarking, it's important to use relevant tags that describe the content accurately. This makes it easier for others with similar interests to find & bookmark.
Mark, a freelance photographer, launched his website & had trouble attracting visitors. A friend suggested social bookmarking. Mark made accounts & started bookmarking his webpages. In a few weeks, his website started getting traffic from other photography enthusiasts who found his work through bookmarks shared by fellow photographers.
Social bookmarking helped Mark's photography business grow, expanding his reach & establishing his reputation. He saw the power of social engagement in this online community.
Benefits of Social Bookmarking in SEO
Social bookmarking in SEO has many advantages for businesses aiming for digital success. By bookmarking their website pages on well-known social bookmarking sites, companies can boost their visibility and reach a bigger audience.
Boosted website traffic: Social bookmarking directs more people to your website, as it enhances search engine rankings and increases the possibilities of your content being seen by potential customers.
Improved backlinking: When you bookmark your pages on trusty social bookmarking platforms, you create high-quality backlinks that can enhance your website's strength and upgrade its search engine ranking.
Heightened brand awareness: Social bookmarking helps get the word out about your brand, raising recognition among users who could become interested in your services or products. This exposure could lead to higher conversion rates.
Better indexing by search engines: By submitting your web pages to social bookmarking sites, search engines like Google can find and index them faster, resulting in quicker inclusion in search results.
Plus, social bookmarking lets users organize and tag bookmarks with related tags, making it easier for others to discover certain information. These tags act as keywords that improve the visibility of your content when people search for similar topics.
To get the most out of social bookmarking in SEO, try these tips:
Generate interesting and shareable content that encourages users to bookmark and share it with others.
Choose proper categories or tags that precisely portray the content of your web pages.
Be active in social bookmarking communities by commenting, liking, and sharing other users' bookmarks. This engagement can help raise your visibility and make connections with possible customers or collaborators.
By following these tips, you can use the power of social bookmarking in SEO to bring more traffic, advance brand awareness, and eventually achieve digital success.
Best Practices for Social Bookmarking
For a successful social bookmarking approach, there are several best practices to follow. We have outlined the key techniques below:
Select top-notch platforms that suit your niche or industry. This will improve the visibility and reliability of your bookmarks.
Incorporate relevant keywords in your bookmark titles, descriptions, and tags. This will help make your bookmarks more discoverable and bring in targeted traffic.
Interact with other users on social bookmarking platforms. Comment, share, and vote on their bookmarks. This builds relationships which can boost the reach of your content.
Don't over-promote yourself. Offer value by sharing interesting and useful resources from different sources.
Keep your bookmarks current by deleting any outdated or irrelevant links.
These tactics can assist in an effective social bookmarking strategy to generate traffic, enhance visibility, and improve online presence.
It's worth noting that social bookmarking can also improve search engine rankings (Source: Moz).
By following these proven techniques, you can enhance your social bookmarking and maximize SEO results.
Common Mistakes to Avoid in Social Bookmarking
Social bookmarking can help your SEO. But there are mistakes to avoid, to make sure you get the most out of it.
1. Selecting bad sites: Not all bookmarking sites are equal. Pick good, high-quality ones.
2. Too much self-promotion: Don't be too pushy, or people will think your submissions are spam.
3. Forgetting metadata: Include accurate and relevant info to help search engines and users understand your content.
4. Ignoring social interaction: Engage with other users by commenting, sharing, and voting.
5. No consistency: Post regularly, so people can find and engage with your content.
6. Not monitoring analytics: Track and analyze performance to get user engagement data.
Also, link related articles or blog posts in your bookmarks. This helps create a network, increasing user engagement and search rankings.
As an example, a writer didn't consider the quality of sites she used to promote her article. The result was little to no engagement. She changed her approach, picked good sites, and focused on relationships. She got lots of traffic and engagement for her later articles.
By avoiding common mistakes, social bookmarking can help your SEO.
Conclusion
Social bookmarking can be a great SEO tool. By bookmarking webpages on popular social networking sites, you gain backlinks and attract more visitors. Pick relevant tags and provide engaging descriptions. It can raise brand awareness and promote sharing of content.
For effective social bookmarking, choose high domain authority platforms like Reddit, StumbleUpon or Pinterest. Create shareable content that resonates with your target audience. This increases chances of bookmarks being shared by others.
Consistent effort and active participation is important. Engaging with the community, upvoting content and sharing insights establishes you as a credible source. This boosts your online reputation and the likelihood of users bookmarking your content.
Social bookmarking can significantly impact search engine rankings. A Moz study found backlinks from social media have a positive correlation with higher rankings. Incorporate social bookmarking into your SEO strategy for improved organic visibility and relevant traffic.