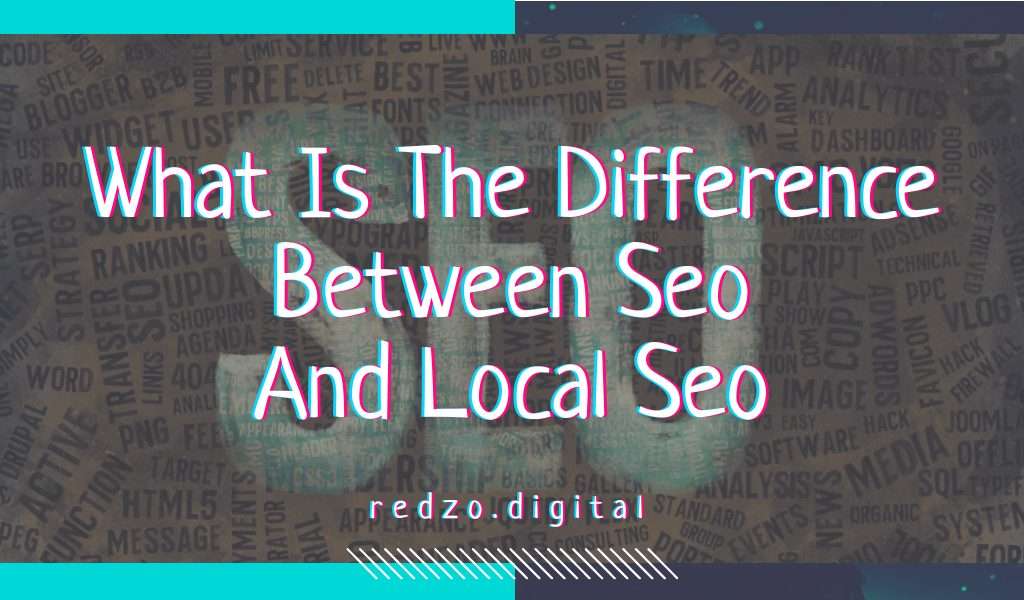 Table of Contents
SEO and local SEO are key in online marketing, but what's the difference? SEO is all about improving a website's ranking in search engine results. That means optimizing its content, tags, URLs, and other elements. Local SEO is about optimizing for regional searches. It uses location-specific keywords, Google My Business listings, reviews from customers, and consistent info on online directories.
To get the most out of both:
Do keyword research: Find keywords related to your business and target audience. Use tools like Google Keyword Planner or SEMrush to find relevant, high-ranking keywords.
Optimize on-page elements: Create content with targeted keywords. Pay attention to meta titles, descriptions, and header tags. Also, optimize internal links, image alt text, and page speed.
Build backlinks: Get quality backlinks from reputable websites with guest posting, industry partnerships, influencer collaborations, or content promotion.
Use social media and online directories: Make social media accounts and optimize listings on Yelp, TripAdvisor, and Angie's List (for relevant industries).
These strategies can help businesses improve visibility, gain organic traffic, and boost their conversions and revenue. Knowing the differences between SEO and local SEO is key for a successful digital marketing campaign.
Definition of SEO
SEO is the practice of making a website visible and higher in search engine results. It involves techniques such as keyword research, website design optimization, and content creation. The aim is to make your website stand out from millions of others. This can be done with on-page optimization and link building.
Search engines regularly update their algorithms – making SEO practices need to change to stay effective. It's important to keep up-to-date with the latest trends and best practices.
Did you know, 93% of online experiences start with a search engine? This shows how crucial SEO is for driving organic traffic and potential customers. Businesses that invest in SEO have more chance of reaching their target audience.
In conclusion, SEO is vital for businesses to increase their online visibility and attract organic traffic. By using optimization techniques and staying informed, businesses can outshine competitors and attract more customers through higher search engine rankings.
Definition of Local SEO
Local SEO is a process for optimizing a company's online presence to get more local customers. It requires various strategies and techniques to make a business more visible in local search results. It focuses on targeting particular places, such as cities or neighborhoods, to bring in organic search traffic from potential customers in those places.
When optimizing for local SEO, it's important to use the right keywords and phrases in the website's content, title tags, and meta descriptions. This makes it easier for search engines to grasp the business's location and services.
Having the business's name, address, and phone number (NAP) accurate and consistent across all online directories and platforms is also important. This helps search engines verify the legitimacy of the business and boosts its chance of appearing in local search results.
Customer reviews are vital for local SEO. Positive reviews from contented customers can help build the business's credibility and visibility in local search rankings. Inviting happy customers to leave reviews on popular review platforms like Google My Business can have a considerable effect on the business's online reputation.
To get the most out of local SEO strategies, businesses should also make location-specific landing pages on their websites. These pages can give useful info about the products or services offered at each location and help bring in more targeted traffic.
In conclusion, optimizing for local SEO helps businesses increase visibility among potential customers in certain geographic areas. By focusing on relevant keywords, staying accurate with NAP info, encouraging customer reviews, and creating location-specific landing pages, businesses can get more local customers organically.
Purpose of SEO
SEO, or Search Engine Optimization, is essential for successful online marketing. It involves planning and executing techniques to improve a website's visibility in search engine results. The main aim of SEO is to boost organic traffic, raise rankings, and attract specific visitors.
Optimizing a website's content and structure helps search engines understand its relevance to users' inquiries. Through keyword research, page optimization, link construction, and other strategies, SEO strives to make a website more attractive to both search engines and customers. This enhanced visibility can lead to higher click-through rates and conversions.
But SEO has more than just gaining more traffic. A well-planned SEO campaign can also enhance the overall user experience by making a website faster, easier to use, and available. It concentrates on providing worthwhile information and relevant material to the target group.
Apart from these advantages, SEO can also increase brand awareness and reliability. When a website appears at the top of search results for relevant queries, it establishes trust among users who see it as a reliable source in their niche or industry.
For an SEO campaign to be successful, steady monitoring and optimization are necessary. As search engine algorithms change regularly, staying up-to-date with industry trends is crucial for keeping high rankings.
As you can see, SEO is vital for online marketing; it increases visibility, attracts targeted traffic, enhances user experience, and builds brand credibility. Without proper optimization, websites could miss out on potential customers and lose out on growth chances. So don't miss out on the advantages that effective SEO can bring to your online presence!
Purpose of Local SEO
Local SEO promotes businesses to local customers online. To optimize website content, utilize keywords, and manage online directories, businesses can increase visibility in local search results. An informative and appealing website helps potential customers find the business they need.
Accurate and consistent information about the business must be available across various online platforms. This helps search engines understand the location and relevance of the business, increasing chances of appearing in relevant local searches. Obtaining positive reviews and ratings from customers helps build trust and credibility.
Local SEO allows businesses to target specific geographic areas. Tailor marketing efforts to reach customers in a certain radius or community. Connect with the target audience on a more personal level, leading to better customer engagement and improved conversion rates. Utilize strategies such as geotargeting and location-based keywords to tailor messaging that resonates with local customers.
Local SEO has evolved as a response to the reliance on search engines for finding products and services in specific geographical areas. Consumers increasingly turned to online platforms to discover local businesses. This created a need to optimize websites for localized searches. Local SEO emerged as an essential tool for businesses looking to establish presence in the digital marketplace.
Key Differences between SEO and Local SEO
SEO and Local SEO are two different ways of optimizing sites for search engines. Global SEO centers around improving website visibility, while Local SEO is about focusing on a certain area.
Here's the difference between the two:
| | SEO | Local SEO |
| --- | --- | --- |
| Scope | Global | Local |
| Target | Broad audience | Local customers |
| Keywords | Generic keywords | Location-specific keywords |
| Strategy | Backlink building and content creation | Online directories and customer reviews |
| Result | Higher ranking in search engine results | Increased visibility within the local market |
Local SEO allows businesses to be displayed in local search results, online directories, and Google Maps. It focuses on dealing with online reviews as well as creating location-specific content.
The idea of Local SEO rose with the growth of smartphones and an ever-growing number of people looking for nearby info or services. This caused companies to grasp the importance of optimizing their online presence for local searches.
To sum up, both SEO and Local SEO strive to raise website visibility in search engine results. Nevertheless, they differ in regards to scope, target audience, keyword strategy, and optimization tactics. Knowing these differences helps businesses create strategies that cater to their goals.
Benefits of SEO
Search engine optimization (SEO) has great advantages to boost your online presence and draw more visitors to your site. With SEO, you can heighten visibility, charm pertinent guests, and expand conversions. Here are some main advantages of SEO:
Boosted organic traffic: SEO helps your website rank higher in search engine results pages (SERPs), causing more clicks and organic traffic.
Enhanced user experience: By optimizing speed, navigation, and mobile responsiveness, SEO improves user experience and increases the chance of guests staying on the page.
Higher brand reputation: Being listed on top of SERPs gives people assurance in the reliability and authority of your brand.
Better conversion rates: SEO focuses on targeting keywords related to customer requirements, leading to higher-quality leads and better conversion rates.
Cost-effectiveness: Compared to paid digital advertising, SEO provides long-term benefits at a lower cost, making it a cost-effective marketing technique.
Competitive advantage: Applying effective SEO techniques helps you outrank competitors and stay ahead in the ever-changing digital landscape.
For more great SEO results, consider these pro tips:
Regularly refresh your website with new content to keep it applicable and attractive for users.
Benefits of Local SEO
Local SEO has numerous advantages that can significantly boost your business. By optimizing for local searches, you can boost your online presence and draw in more potential customers in your area. Here are some of the key benefits of using local SEO strategies:
Enhanced search engine rankings: Local SEO helps your website appear higher in search engine results for location-specific queries, making it simpler for local customers to find you.
Higher website traffic: With better visibility in local search results, you can drive more relevant traffic to your website, enhancing the chances of conversion and producing more leads.
Targeted advertising: Local SEO permits you to target specific geographic locations, guaranteeing that your advertising efforts are aimed at reaching the right people who are likely to be interested in your products or services.
Greater credibility and trust: When potential customers see your business listed atop of local search results, they take it as more reliable and trustworthy. This increases their confidence in selecting your business over competitors.
Improved customer engagement: Local SEO allows you to provide current information about your business, like contact details, opening hours, customer reviews, and special deals. This boosts customer engagement and encourages them to visit or contact you.
Moreover, local SEO enables you to target mobile users who usually do local searches while on-the-go via their phones. By optimizing for local searches, you make sure that when people are looking for businesses like yours in their locality, they'll spot your website at the top of the results.
Don't miss out on the wonderful benefits that local SEO can bring to your business. Begin utilizing these strategies now and observe a surge in online visibility, higher customer engagement, and eventually higher revenues. Get an edge over the competitors and develop a solid presence in your community with efficient local SEO tactics.
Conclusion
SEO and local SEO may look alike, but they have major differences. The former aims to make websites visible worldwide, while local SEO focuses on a specific area. Local SEO involves optimizing websites for local searches, like "restaurant near me," to catch customers in that location.
With SEO, companies try to boost their online presence. They do this by using relevant keywords in their website content. This helps them rank higher on SERPs and get organic traffic. On the other hand, local SEO is more than just keywords. It involves optimizing Google My Business profiles, handling online reviews, and making sure there's consistency of NAP info across directories.
Local SEO also means building citations from trustworthy directories linked to the business's location. These citations help build credibility and trust with customers and search engines.
Think of a small bakery that used local SEO effectively. They optimized their website for location-based keywords and created a strong presence on Google Maps and customer review platforms. This led to greater visibility for locals searching for baked goods in the area. As a result, foot traffic increased, sales rose, and customers stayed loyal.