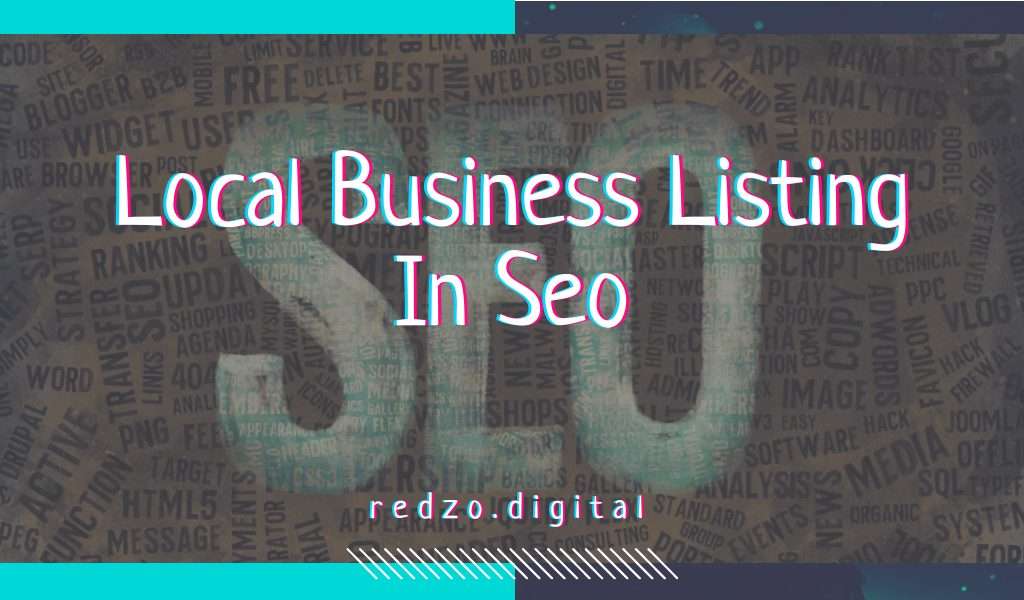 Table of Contents
Local business listings in SEO are about creating and boosting profiles for businesses on online directories and search engines. This includes giving accurate and current info about the business, such as name, address, phone number, and website. These listings help businesses get more exposure in local search results and bring in potential clients.
Local SEO needs a solid presence in online directories. These directories act as virtual phonebooks for users looking for local businesses. By putting your business on these platforms, you can make sure that people can find you easily when they look for relevant services or products nearby. Moreover, local business listings help build trust with customers.
Optimizing your local business listing is just as important. It means making sure all the data provided is accurate and consistent across different directories. Inconsistencies or old information can confuse both search engines and users, which harms your rankings.
To illustrate how important local business listings are in SEO, let's take an example. Suppose you want pizza one evening but have no idea where to order from. You search "pizza delivery near me" on Google and it displays a list of local pizzerias with their ratings, contact details, and reviews. Thanks to their well-optimized listings, these businesses were able to grab your attention in a competitive online environment.
In conclusion, local business listings are critical for improving a company's visibility in the digital world. By precisely representing your business on online directories and optimizing these listings, you can draw in more customers and stay ahead of the competition.
What is local business listing in SEO?
Local business listing in SEO is the process of adding a company's data, such as name, address, and phone number, to online directories. This helps businesses come up in local search results and boosts their visibility to customers.
Benefits include:
Enhanced visibility to potential customers searching for local products or services.
Trustworthy & relevant to search engines, improving local search ranking.
Customer engagement through reviews and ratings.
Target customers searching in your area with location-specific keywords.
Budget-friendly marketing tool for small businesses.
Reach a more targeted audience with niche-specific directories.
Keep info accurate & up-to-date for consistency.
An example: A café in a small town listed itself on local directories. It experienced an influx of customers due to better visibility. Reviews from happy customers heightened its reputation. Thanks to local business listings, the café became a popular spot among locals and tourists, leading to its success.
Benefits of local business listing in SEO
To maximize the benefits of local business listing in SEO, explore the advantages offered by increased visibility in local search results, targeted marketing to local customers, and improved credibility and trust. These sub-sections will highlight the crucial solutions that local business listing can provide to enhance your online presence and strengthen your connection with local customers.
Increased visibility in local search results
Local biz listings are key to better visibility in local search results. This helps businesses stand out and be seen in the online market. Here are three points to consider:
Increased Exposure: Listings let businesses show what they offer to local customers. Appearing in search results helps get more attention and higher website/store traffic.
Targeted Reach: Local SEO techniques let businesses optimize listings with relevant keywords and location info. This helps search engines match user queries with nearby businesses.
Trust and Credibility: Listings often include customer reviews and ratings. Positive reviews build trust and encourage people to engage with the business, leading to more conversions and sales.
Plus, local business listings can provide unique details like interactive maps, contact forms, direct messaging, and updates on promotions or events. This helps businesses become more visible in the local market.
For example, a small bakery in a foodie neighborhood had loyal customers but couldn't reach visitors. After optimizing their online presence through local business listings, visibility surged and footfall increased. They were able to expand their customer base beyond regulars.
Targeted marketing to local customers
Targeted marketing to local customers provides many benefits. These include:
Increased visibility in local search results
Higher chances of attracting local customers
More relevant leads and higher conversion rates
Better understanding of local market trends
Opportunities to collaborate with other local businesses
Plus, targeting local customers allows you to personalize offerings. You can also tailor marketing strategies to fit the preferences and needs of your geographic location.
Let's look at an example. A small bakery in a suburban area used local listings and SEO. This attracted nearby residents looking for baked goods. The result? More foot traffic and higher revenue for the bakery. This helped them build a strong presence in their community.
Improved credibility and trust
Accurate Info- Local business listings make sure contact details like address, phone number, and website are up-to-date and easy to access for customers. This trustworthiness helps build faith in your business.
Positive Reviews- Many directories let customers leave reviews and ratings. Good reviews act as proof to potential customers that your products and services are good.
Increased Visibility- Being listed in multiple directories boosts your online presence. Customers trust businesses they can easily find through search engines or famous directories.
Local business listings also show any awards or certifications your business has got, which adds to the trust.
Pro Tip: Ask satisfied customers to leave positive reviews on your local business listings to make your brand even more credible and trustworthy.
How to create a local business listing
To create a local business listing with the sub-sections "Research and choose the right directory, Gather the necessary information, Submitting your listing, Optimizing your listing for better results," you need to follow a strategic approach. First, research and choose the right directory that aligns with your business. Then, gather all the necessary information about your business. After that, submit your listing accurately. Finally, optimize your listing to achieve better results in terms of local search visibility and customer engagement.
Research and choose the right directory
Do your research and pick the right directory for an effective local business listing. This will maximize your online visibility and help target the right people. Here are some points to consider:
Think about your target audience. Research directories that are popular with them. This way, your listing will reach the right people more likely to convert into customers.
Check out the directory's reputation. Find directories that are trustworthy and reliable. This will help give credibility to your business and attract more customers.
Check the directory's ranking in SERPs. Higher ranking means higher visibility for your business listing. This increases the chance of attracting potential customers.
Explore the features of different directories. Some may offer additional benefits like review options or social media integration.
Pick a directory that is user-friendly for both businesses and consumers. This will encourage visitors to explore your listing and engage with your business.
Analyze cost-effectiveness. Consider if the potential benefits outweigh payment for listing.
Make sure to add unique details to your listing that sets you apart from competitors. Highlight offers, discounts, and unique selling points to capture visitors' attention.
Start researching and selecting the right directory today. Maximize your online presence and connect with potential customers! Don't let FOMO (fear of missing out) hold you back – take action now!
Gather the necessary information
Gathering info is critical when making a local business listing. This lets you provide accurate and relevant details, so potential customers can find you easily. Without these details, your listing may lack trustworthiness and won't get the attention it deserves.
To gather info effectively, make a structured table. Include columns like business name, address, contact number, website URL, operating hours, and a brief description of your products/services. This way, potential customers can see all the essential info at once.
In addition to the basic details, include unique selling points or any awards/certifications your business has received. These extra details can help you stand out from competitors and show customers you're credible. Keep this section informative and formal – don't use unnecessary repetition or irrelevant info.
TripAdvisor's user-generated reviews are a great example of gathering info effectively. By collecting feedback from millions of users, they give valuable info to travelers. This helps businesses show off positive reviews and helps potential customers make informed decisions based on real experiences shared.
By getting the importance of gathering accurate info when creating a local business listing and using user-generated reviews creatively, businesses can make their listings stand out. Use this chance to show what makes your business unique and make a strong impression on potential customers.
Submitting your listing
To submit your listing for your local business, follow these steps:
Provide accurate details: Fill out all fields with up-to-date information. This includes the business name, address, phone number, website URL, hours of operation, and other useful details.
Choose the right category: Research and select the most relevant category that represents your business.
Optimize your listing: To attract customers, add high-quality images, videos, and a compelling description of your products or services. Include relevant keywords that match what users search for when looking for businesses like yours.
Review and update your listing often. Keeping your info accurate and current will help maintain a positive online presence for your local business.
Pro Tip: Ask satisfied customers to leave reviews on your listing. Positive reviews can influence potential customers' decision-making when choosing a local business.
Optimizing your listing for better results
Choose keywords that suit your business. Incorporate them into your listing to amplify SEO. Give detailed info on your services and products. Describe them, price them, and mention any advantages you have over your rivals.
Add high-quality images of your business. They make your listing engaging and show customers what you offer. Ask customers for feedback and reply to it. Positive reviews create trust, while dealing with negative reactions shows good customer service.
To further increase your listing's performance, include your business hours and contact info such as phone number, email, and website. This makes it easier for customers to reach you and know more about you.
Moreover, update your listing regularly with fresh content. It can be about new products or offers. If you have a physical store, include location-based keywords. Make a unique description showing customers why they should choose you. Monitor analytics to track the effectiveness of different aspects of your listing. Adjust according to customer engagement and conversion rates.
By doing this, you can optimize your local business listing, draw in more customers, and get great results in the competitive market.
Best practices for local business listing in SEO
To optimize your local business listing in SEO, follow these best practices. Ensuring Consistent NAP (Name, Address, Phone Number), encouraging customer reviews, and regularly monitoring and updating your listing are crucial actions for success.
Consistent NAP (Name, Address, Phone Number)
Having consistent NAP details (Name, Address, Phone Number) is vital for local business listing in SEO. Make sure all online directories and platforms have the right info about your business. Here are four top tips:
Name: Use the exact same spelling and format. Don't use any abbreviations or variations which could confuse customers.
Address: Give the full address. Include street number, city, state, and ZIP code. Use the same address format everywhere.
Phone number: Use one contact number. This helps customers reach you and builds trust.
Online directories: Check your NAP details are accurate on popular directories like Google My Business, Yelp, Yellow Pages, and so on. This will help you show up in search results.
Remember to update your NAP details when your business changes. Consistency is essential for search engines to understand and rank your business correctly.
For better visibility and credibility, make sure you use consistent NAP on all directories and platforms. This provides customers with accurate info about your products or services. Take the necessary steps to maintain consistent NAP today and reap the rewards!
Encourage customer reviews
Encouraging customer reviews is essential for local business listing in SEO. These reviews help build trust and credibility among potential customers, while also increasing search engine rankings.
To increase customer review generation:
Ask for feedback. Reach out to customers and request them to leave reviews on platforms like Google My Business, Yelp, or Facebook. Personalizing the approach increases the chances of getting a positive review.
Offer incentives. Give discounts, promotions, and exclusive offers to customers who leave genuine reviews. This motivates them to share their experiences and helps attract new customers.
Make it easy. Provide clear instructions on how to leave reviews. Include direct links or QR codes that lead directly to the review section.
Respond promptly. Acknowledge positive feedback with gratitude and address negative comments with empathy. Try to rectify any issues.
Customer reviews offer valuable information about your products or services. They act as social proof and influence purchase decisions.
To further enhance customer review generation:
Showcase reviews on your website. Highlight positive customer testimonials to boost trust and authenticity. Show snippets of reviews alongside products or services.
Utilize email marketing. Send follow-up emails after purchases, requesting customers to share their experiences. Personalized messages can increase engagement.
Engage with social media influencers. Collaborate with influencers relevant to your industry to promote your business. Their followers' trust will transfer onto you.
Monitor and analyze reviews. Regularly monitor and track online reviews to identify patterns, trends, and areas for improvement. Use this feedback to improve operations and deliver a better customer experience.
Monitor and update your listing regularly
Check your listings often. Verify details like address, phone number, website URL, and business hours are accurate.
Respond quickly to reviews and inquiries. Address problems or thank customers for feedback. It builds trust and encourages more interactions.
Optimize your listing with fresh content. Inform customers about offers, events, or new products/services. This keeps them engaged and attracts potential customers.
Be aware of local search algorithms. Make sure your listing follows the rules.
Moz's study found businesses that have consistent NAP info across multiple directories rank higher.
Conclusion
Local biz listing in SEO? Super effective! It boosts visibility and helps your online presence. List your biz on multiple online directories and platforms. This way, potential customers can find you easily. Plus, you're providing crucial info such as contact details, address, website URL, and customer reviews. This builds trust and credibility.
It also helps with search engine rankings. Search engines take these listings as a signal of relevance and authority. So, by optimizing them with keywords and accurate info, your website's ranking in local search results will increase. You can target specific areas or regions to attract the right customers.
Many online directories offer additional features, too. These include mapping services, customer reviews, photos/videos, and special offers/deals. By utilizing these features, you can stand out from competitors and attract more customers.
Local business listings bring numerous benefits. Visibility, search engine rankings, credibility, targeting specific audiences, additional features to engage customers. Invest time and effort into optimizing your listings to maximize your SEO efforts.
Jane is a perfect example. She owned a small bakery and was struggling to attract customers. So she listed her bakery on online directories specifically catering to her local area. After optimizing her listings and adding relevant keywords and photos, Jane noticed a huge boost in foot traffic. People were finding her shop thru online directories, and positive customer reviews kept pouring in. Jane's revenue skyrocketed, and she was able to expand her business to a larger space.
This is the power of local business listings in SEO marketing!