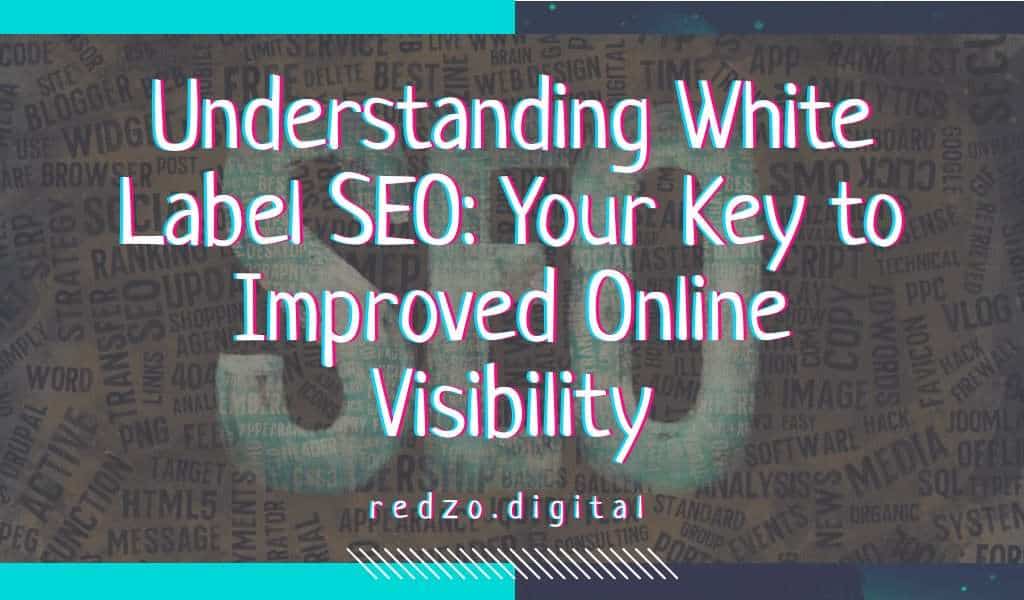 Table of Contents
White label SEO helps businesses outsource their search engine optimization needs to a professional agency, while keeping their own branding. This offers lots of benefits like increased online visibility, better website ranking, and higher conversion rates.
SEO is essential for online marketing – it drives organic traffic to websites. However, creating an effective SEO strategy requires expertise and time. White label SEO is the answer: it partners businesses with an experienced SEO agency. They will take care of all aspects of search engine optimization.
White label SEO enables businesses to brand the services as their own. Reports, analysis, and recommendations can be customized with the business's logo and name before being presented. This saves time and boosts customer relationships.
Plus, white label SEO gives businesses access to advanced tools and technologies. These tools do keyword research, competitor analysis, website audits, and performance tracking. This helps businesses identify areas for improvement and maximize online visibility.
Take advantage of the benefits of white label SEO now! Leverage expert help to boost online presence, attract more website traffic, and increase sales and revenue. Don't miss out – get ahead of the competition with this powerful tool.
What is white label SEO?
White label SEO is a practice that allows one company to provide SEO services to another, who then sells the services as their own. It's becoming more popular in the digital marketing world.
The advantage? Companies don't need to invest in resources and expertise – they can focus on their core competencies while still offering comprehensive digital services. It also helps them scale without extra staff or tech.
The client stays unaware of the third-party provider and the reports are branded with their logo. This maintains trust and credibility.
A Forbes study found 90% of small businesses outsource some part of their marketing, including SEO. Demand for white label SEO services is expected to continue rising as companies recognise the cost-effectiveness and efficiency it offers.
The benefits of white label SEO
White label SEO provides a range of advantages for businesses looking to increase their online presence and better their search engine rankings. These advantages are:
More Efficient: Outsource SEO jobs to experts, save time and resources.
Diversified Offerings: Attract customers with additional white label SEO services.
Expertise: Gather specialized knowledge and skills to get better optimization outcomes.
Seamless Combination: Integrate white label SEO with existing marketing efforts for maximum effect.
Improved Branding: Keep the brand identity while gaining expert help, leading to greater recognition and trust.
Moreover, white label SEO is able to adjust to changing industry trends. This means businesses can stay ahead of competition by using the latest optimization techniques. Plus, it is scalable, allowing firms to modify strategies based on their individual needs.
Do the following to make the most of white label SEO services:
Communicate: Maintain open communication with your white label SEO provider for a combined approach and goals alignment.
Strategies: Work closely together to align your overall marketing strategies.
Reports: Get regular reports from your white label provider to track the progress of campaigns and make adjustments.
Educate: Teach your team about white label SEO for better understanding and collaboration.
Stay Updated: Stay informed of the latest SEO trends and updates to adjust strategies and take advantage of new opportunities.
By following these tips, you can maximize the benefits of white label SEO and achieve long-term success in improving online visibility and attracting more organic traffic.
How does white label SEO work?
White label SEO is a way for one company to offer SEO services to another, which then resells them under its brand. So, how does it work? Let's explore:
A client seeks SEO services from a reseller.
The reseller, lacking expertise, partners with an SEO provider.
Keyword research, on-page optimization, link building, and content creation are done.
All activities take place under the reseller's name and logo.
The work is delivered to the client as if it were the reseller's own.
The reseller profits by charging more than the SEO provider.
White label SEO allows companies to offer services without investing in their own team. It helps both firms focus on their core skills and bring value to customers.
Plus, white label partnerships come with extra advantages, like access to advanced tools and resources from the SEO provider. This means resellers can stay competitive and deliver great results.
Are you ready to grow your business? Don't miss out on the power of white label SEO. Join forces with an experienced partner today and watch your agency soar!
Considerations before choosing a white label SEO provider
If you're looking for a white label SEO provider, consider these key points:
Expertise: Proven experience in SEO.
Reputation: Read reviews and testimonials from former clients.
Services: See if they fit your needs.
Transparency: Are they open about their strategies?
Communication: How do they communicate?
Scalability: Can they grow with your business?
Moreover, find one that offers customized solutions. This way, you can make the most of your SEO efforts and stick to your brand identity.
Fun fact: White label SEO services are projected to be worth $21.7 billion by 2026!
How to get started with white label SEO
White label SEO can completely change your business! Here's a short guide to get you started:
Pick a Dependable Provider: Find one that offers comprehensive services and has a good reputation for success.
Establish Clear Goals: Make a plan of what you want to get out of white label SEO. Check that it matches up with your business objectives.
Personalize Services: Work with your provider to customize their offerings for your clients. This will make your solutions more effective.
Show Your Knowledge: Use the knowledge from your provider to make yourself look like an expert. Create content, host webinars, or provide consulting services.
White label SEO requires regular collaboration and adaptation. Stay involved, track performance, and make changes when necessary.
Take action now and don't miss out! Unlock the power of white label SEO to expand your business and reach new heights. Get started with white label SEO today!
Common challenges and how to overcome them
Lack of control over SEO? Open communication and setting clear goals will help. Analyze campaigns regularly and review progress.
Managing client expectations? Make sure goals are realistic and educate clients about timeframes. Provide reports and offer additional services to make them satisfied.
Struggle with algorithm updates? Keep up with industry trends and changes. Adapt strategies and learn through webinars, forums, and workshops.
It's important to remember every business has unique needs. Implement strategies for success with white label SEO. Take charge now and watch your website climb the rankings – success awaits!
Conclusion
Analyzing white label SEO reveals it gives an all-round answer for businesses seeking to outsource their search engine optimization needs.
White label SEO enables companies to provide SEO services with their own brand name, taking advantage of a specialized agency's resources and expertise. This is a cost and time saver, with top-notch outcomes.
A unique characteristic of white label SEO is its adaptability. Businesses can customize the service to their specific needs. This includes custom reports, tailored strategies, and branded dashboards, making the client experience better.
To make the most of white label SEO, agencies should set up clear communication with customers. This ensures trust and transparency. Also, informing clients about the newest industry trends frequently will keep them content and promote long-term relationships.